Events
---
"Reinventing Your Business" Webinar
Are you overlooking the one hidden key that would skyrocket your business during this recession?
If so, then you absolutely must attend this Eye-Opening event. During our 3 hour webinar (1 hour each week), you will discover your own hidden key to success.
There is limited space for this event. Due to the incredibly low price point offered for "Reinventing Your Business", this popular webinar tends to sell out fast - so don't delay - Register Now
DATE:
TIME:
LOCATION: Virtual Webinar (The comfort and convenience of your home or office)
For complete Details and Registration Information CLICK HERE.
---
48 DAYS TO THE WORK YOU LOVE WORK SHOP
What would your life look like if you were passionate about the work you did?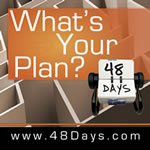 Do you wake up on Monday morning excited and passionate about your workday? Or are you like 80% of the American work force - STUCK in a job you HATE!
If you are wondering if it really is possible to find WORK THAT YOU LOVE - the answer is a resounding YES! In this 6 week live event you will uncover your unique gifts and talents as well as discovering your true calling.
But that's just the beginning. There is so much more inclucing helping you to find the Perfect Work For You - and Love It!
FREE PREVIEW SESSION:
DATE:
TIME:
LOCATION:
For complete Details and Registration Information, CLICK HERE.
---