Issue 14 Date
Hello Friend!

Wow, can you believe that April has slipped up on us already? That's right, we are already a quarter of the way through 2009. So how was your first quarter? Did you exceed your revenue targets?

If so, congratulations! If not, we'll talk about how to make this quarter better than your last in our feature article: "The 3 Best Ways To Grow Your Business".

Many businesses - both large and small - are on life support today. If that describes your business, you might consider attending our next "Reinventing Your Business" webinar.

It's exciting to see small business owners uncovering new ways to increase their topline revenue. We wrapped up a RYB webinar last week and here's what Ann Musico, one of the attendees had to say...

"This is the first seminar I've participated in and gotten so much practical, usable information I can begin using right away. It's exciting!"


Our next "Reinventing Your Business" webinar starts in just over a week on April 16th.

Click here

to watch the Reinventing Your Business video.

Until next time, here's to Winning Often and Winning Big!"

Carpe diem!

Mike

Mike Estes

"The Winner's Coach"
The 3 Best Ways To Grow Your Business
One of the recurring themes I hear when working with my clients is their need for more revenue! We all need more revenue and today we'll look at the 3 best ways to increase your companies top line revenue.
Why are these the 3 best ways to grow your business? Actually, these are the only 3 functional ways to grow your business!
1) Get More Clients/Customers
2) Get Existing Clients/Customers to Buy More
3) Get Existing Clients/Customers to Buy More Often
Which strategy should you implement?
That depends! Let's take a look at each strategy before we make that decision.
1)Get More Clients/Customers: This is actually the most difficult strategy of the three. It takes more time and money to obtain a new client/customer than it does to max out the LTV (lifetime value) of your current customer base.
However, this is where many business owners focus the majority of their sales and marketing efforts - often at the expense of their existing customer base.
We get into this errant mindset that "Bigger is Always Better". Therefore we think that "More Customers" must be better - but this is not always the case.
Think of your business in terms of a fruit orchard. When your "apple tree" is mature, it will only yield so many apples. If you try to force it to produce more apples (not pruning it, etc), then you will have broken branches and a smaller inferior yield. The same is true in business.
But let's return our focus to getting more customers. If this is indeed the appropriate strategy, there are several methods of obtaining more customers that might be beneficial:
1) Create Referral Generating Systems
2) Reactivating Inactive Clients
3) Utilizing a Consultative Sales Approach
4) Leveraging your True Asset
Typically, a combination of the above works best in attracting more clients/customers.
2) Get Existing Clients/Customers to Buy More:
Fast food restaurants have mastered this technique with their "Value Meals". This can be a very lucrative strategy when executed properly.
Getting clients to "buy more" is one of the quickest and easiest methods to increase your bottom line results. The key to making this strategy successful is offering "more" of your product at the appropriate time - usually at the point of sale.
In addition to fast food chains, infomercials are also masters at using this strategy. If you've ever called to buy something off of late-night TV, you know they are going to offer some type of up-sell. And why do they do this? Because it works.
To summarize, the best methods for getting existing clients/customers to buy more are:
1) Up-Sell
2) Cross-Sell
3) Down-Sell
4) Bundle Complimentary Products
5) Offer Greater Units of Product or Service
3) Get Existing Clients/Customers to Buy More Often:
This is similar to the previous strategy. However the previous strategy focused on increasing volume while this strategy focuses on increasing frequency of purchase.
The best way to get existing customers to buy more often is to give them a reason to buy more often! Therefore, it's critical that you have a well developed sales strategy. The key in this strategy is to maximize the customer's LTV.
It's important to have a strong backend sales offer. As your customer's trust level grows, you are now positioned to continue offering products and services to them.
Frequency of purchase can be further accelerated by offering an 'ethical bribe". Two excellent examples of this are 1) McDonald's Monopoly Game and 2) Frequent Flyer Miles offered by any of the major airlines. For those of you old enough to remember Green Stamps, you know that grocery stores mastered this technique as well.
Of course, I'm a pretty big fan of treating the customer like royalty to get them to buy more often. Providing greater value than they expect seems to work pretty well also. Finally, asking your customers what they need (there's a novel idea) and then continue to supply that need is a simple but effective strategy for success.
Which Strategy?
So we are back to the question with which we started. Which is the best strategy. Actually, I recommend that you implement all 3 strategies. Just don't do so blindly! Craft a well developed sales strategy designed around your customer and your product or service. Not sure how to do this? Give us a call, we can help!
Upcoming Events!
48 Days To The Work You Love "Live" Workshop
Where: Brentwood Baptist Church, Brentwood, TN
Free Preview: April 14, 2009 6:30-8:30
Reinventing Your Business Webinar
Date:
April 16th, 23rd, & 30th
Time
: 2-3PM CST
For Complete Details,
Click Here
***
See Valuable Coupon Below
***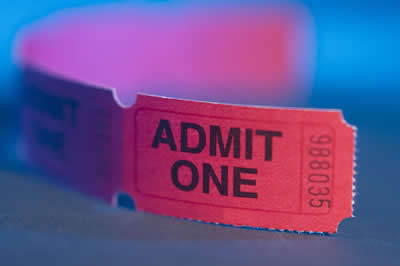 WIN BIG With Big Ticket Sales - 10 Week Course
Date: May 7 - July 9
Time: 3-4PM CST
Complete Details Coming Soon!
About Mike Estes & Born To Win
Mike is the President and Founder of Born To Win, LLC. Mike's core belief is that "We are all Born To Win" - but sometimes we need a little help.
That's why he founded Born To Win - to help others to not just win, but to WIN BIG in their business and personal lives.
Mike is a multi-million dollar sales producer and is passionate about helping small businesses excel at growing their bottom line. As a certified Total Integration consultant, Mike has both the expertise and world-class suite of tools to help you to take your business to heights that you only dreamed of.
A true kid at heart, Mike believes in having fun while pushing the limits. An example of this is his recent jump from the top of a telephone pole to a trapeze bar! Are you ready to win big? If so, contact Mike and the folks at Born To Win today via
email
or toll free at 877-YOU-WIN2.
Save 20%

Save 20% off of Registration for "Reinventing Your Business"

Offer Expires: Monday April 13, 2009 at Midnight!
Born To Win | 1515 Towne Park Lane | Franklin | TN | 37067