Issue 13 March 31, 2009
Hello Friend!

Can you believe it? We set a U.S. record last month for the number of people that were booted out of a job. Not a record to boast in.

That's right, during the month of February over 1,000 people an hour lost their job. Unemployment jumped to 8.1% and we now have over 12.5 million people unemployed.

Okay, I can hear you now, "Why all of the doom and gloom statistics?" Well, to answer that question you're going to have to read our feature article, "Were You One of the 1,000?".

Thinking about reading it later, then you need to go straight to my article on procrastination entitled, "How Soon Is Now?" By implementing Step 1 of my 3 Step Process, you can begin to win in business and life immediately! Don't pass go, don't collect $200, go straight to this article now! And I almost forgot, there is an incredible offer buried in the article for 20 lucky folks that take action!

Finally, I'll close out this portion of the newsletter with a bit of encouragement in the form of a quote.

"Big shots are only little shots who keep shooting."

- Christopher Morley

So keep shooting! Until next time, here's to Winning Often and Winning Big!"

Carpe diem!

Mike




Mike Estes

"The Winner's Coach"
Were You One of the 1,000?
Over 1,000 people an hour lost their jobs during the month of February. Were you one of them? If so, congratulations. What? No condolences on losing your job? No, and here's why.
First, if I commiserate in your misery it's not going to do you a bit of good. It won't put money in your account and it's not gonna pay your bills. It's simply gonna make us both feel bad.
Second, I am a true believer that when God closes a door then He will open a window. In other words, it's not the end of the world. It doesn't feel good - but change, and in particular growth, never feels good. But both are a necessary part of life. So be encouraged, good things are just around the bend!
Third, this may have been just the thing to rip you out of your comfort zone.
You've known for awhile that your job wasn't the right fit, but you were "comfortable". Miserable...but comfortable. I've had to let employees go before - it's never fun. However, it is rewarding when I hear back from them thanking me for "forcing them to find their true calling".
Fourth, "Who you are" is not defined by "What you do". So many of us get so wrapped up in our jobs or careers. We let them dictate and define who we are and how we live. That's an unhealthy mindset and a sure formula for failure in the long run. If you lost your job, spend some time focusing on who you are. What makes you unique and what is your calling? You might just be surprised at what you discover - and the career that it might lead to.
Fifth, there are still many opportunities available today - regardless of what you hear on the news or read in the paper. According to Yahoo! there are 6 jobs that will never go away:
Accountant
Computer Support Specialist
Mechanic
Paramedic
Teacher
Entrepreneur: That's right, there will always be a need for entrepreneur's. If you lost your job, now is the absolute best time to start your own company! Why? Because there will always be a demand for certain products and services - and you can choose to supply that demand in a manner that leverages your true gifts and abilities. As an entrepreneur, you will always be compensated according to the value that you bring to the marketplace. And that's an exciting place to be!
Yes, job loss hurts and yes it can be a financial challenge. However, I hope you can see the "window of hope" that I've attempted to paint. Things are never as bad as they seem. Now go forth and embrace the challenge to turn this setback into a major win!
Upcoming Events!
48 Days To The Work You Love "Live" Workshop
Where: Brentwood Baptist Church, Brentwood, TN
Free Preview: April 14, 2009 6:30-8:30
Reinventing Your Business Webinar
Date:
March 19, 26, & April 2nd -- IN PROGRESS - New Class
Coming Soon.
Time
: 12-1PM CST
For Complete Details,
Click Here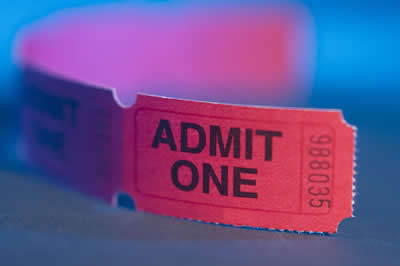 WIN BIG With Big Ticket Sales - 10 Week Course
Date: May 7 - July 9
Time: 3-4PM CST
Complete Details Coming Soon!
How Soon Is Now?
Do you struggle with procrastination? Are there opportunities that you have missed out on simply because you procrastinated? Are you ready for a change? If you answered "yes" to any of the questions above, then read on!
First, let me assure you that "some" procrastination is normal. We are faced with a myriad of choices each day and must continually make decisions based on our limited resource of time. Therefore, "planned procrastination" can be a useful tool in determining our priorities.
However, procrastination starts to become a problem when it becomes habitual. Projects
beginning to stack up, deadlines being missed, phone calls going unreturned, and bills not being paid on time are just a few of the warning signs that you are on a slippery slope.
Okay, I'm a Procrastinator!

What Next?
While numerous books have been written on overcoming procrastination, I've used the following 3 Step Method in my own life as well as helping others to implement these principles in their lives.
Give Yourself Permission to Begin!
On the surface, this might sound a little silly. However, we all have some pretty negative stuff buried deep inside that prevents us from starting - simply because we don't know it's "okay" to begin.
Somehow, we feel that we just don't deserve it (whatever "it" is). Perhaps it's a goal to lose weight. A person that has not given themselves the green light to begin exercising might procrastinate simply because they don't believe they deserve to be thin.
In my business I've seen this firsthand with clients. For instance, I might lay out a step by step marketing plan with a proven track record of success. However, they never begin because they don't believe they deserve the success it will bring - and therefore never give themselves permission to begin.
So how do you give yourself permission. There simply is no right or wrong way to grant yourself permission. For me personally, I assure myself of not only my right, but my obligation to begin the task at hand. I may do this through affirmations or it might be in reviewing my project notes. The bottom line is that you affirm that it is okay to take action. And when should you do this....how soon is now!
Pick Up Only the Big Rocks!
With all of the choices available to business owners today, it's easy to get distracted. It's even easier to become overwhelmed in just trying to figure out where to begin. That's why it is critical to have a strategic plan. Within this plan are what I like to call the "Big Rocks".
Big Rocks are the cornerstones - the essentials that MUST get done if your plan or business is to succeed. Yes, it takes some time to put this plan together. But this time will be returned to you tenfold by having a clearcut plan to follow.
You might want to create your plan in a spiral notebook or like me, you might choose to use software. I personally use a great online tool known as "Master Plan". It's simple but incredibly effective.
I've made special arrangements to offer you a 3o day trial to Master Plan - but there's a catch! I'm going to make you TAKE ACTION - no procrastination allowed. Here's the action required: You must call me at 615-567-6815 to obtain the code for the free trial. No emails - you must actually pick up the phone and call me. This is a good test to see how serious you are about changing your habits. For the first 20 that trial Master Plan, I will also spend 3o minutes on the phone with you. I will personally walk you through Master Plan and show you exactly how to make your business infinitely more productive and profitable. But you must TAKE ACTION! When? How soon is now!
Master Failure
Notice that I didn't say to master
becoming
a failure! No, if you are to achieve success then you must master being knocked down and then getting right back up. However, many people are paralyzed by fear of failure. As a matter of fact, they are so afraid of failing that they never begin.
It's important to make the distinction between failing and being a failure. Just because I create a new product and the marketplace rejects that product, it does not make me a failure. Instead of feeling as though I've failed, a better way to view it is that I have successfully discovered a product that the market did not need or want. I can then get back up, dust myself off, and say next.
Take a look at any successful business person and you will find that they have failed more often than they have succeeded. However, they have the necessary courage to overcome any fear of failure. They learn from their mistakes and then begin again. It's the same in any walk of life. Take baseball for example. Babe Ruth is known as the greatest baseball player in history. He hit 714 home runs in his career....but he also struck out 1330 times! For every home run he hit he struck out twice! But that did not deter him - he simply stepped up to the plate and got ready to hit his next home run.
So when is the best time to get back up, dust yourself off, and say next? How soon is now!
About Mike Estes & Born To Win
Mike is the President and Founder of Born To Win, LLC. Mike's core belief is that "We are all Born To Win" - but sometimes we need a little help.
That's why he founded Born To Win - to help others to not just win, but to WIN BIG in their business and personal lives.
Mike is a multi-million dollar sales producer and is passionate about helping small businesses excel at growing their bottom line. As a certified Total Integration consultant, Mike has both the expertise and world-class suite of tools to help you to take your business to heights that you only dreamed of.
A true kid at heart, Mike believes in having fun while pushing the limits. An example of this is his recent jump from the top of a telephone pole to a trapeze bar! Are you ready to win big? If so, contact Mike and the folks at Born To Win today via
email
or toll free at 877-YOU-WIN2.