Issue 12 March 24, 2009
Hello Friend!

Let me go ahead and complete the "Subject of this email" for you:

"The big money is in the follow up!"

While there are a million cool tools you can use in your business - as a matter of fact, we covered 10 of them last week - the true money is made in the follow up.

So exactly what do I mean by "the follow up"? Well, you're just going to have to read this weeks feature article to find that out!

Until next time, here's to Winning Often and Winning Big!"

Carpe diem!

Mike




Mike Estes, "Winner's Coach"

The Big Money Is In The Follow Up!
Before we jump right in and uncover the juicy details of how to make BIG MONEY, let me take you back a few weeks to properly set the stage.
In my
March 10th Newsletter
, the feature article was entitled: "Lost: $1500 -->
Gained: Lifetime Customer". In this article, I discussed the excellent service I received from an independent garage. I contrasted this with the poor service I received from the service department at the dealership.
I even shared how the owner of the garage explained how I could get the dealership to pay for my repairs - which in turn cost the independent garage a $1500 job - but gained them a customer for life.
Now, let me pick the story back up. That was about 3 weeks ago and since that time I have not heard from the Dealer, but the Garage has contacted me twice.
That's right, the owner of the garage has personally contacted me twice since I had my truck in his shop. The first contact came about 10 days after I had been in. He sent me an email letting me know about two free offers. The first was a free set of wipers with any paid service ($20 Value). The second was a free diagnotic check ($80 Value) if my vehicle had failed the TN emissions test. It was a one day special.
Just by sending an email to their existing customer base, they brought in a slew of customers for their free offer. I'm sure many of these customers spent money on additional services such as an oil change just to get the free set of wiper blades.
A week later, the owner personally called me on the phone just to see how my vehicle was doing! I've owned a lot of vehicles through the years and I've NEVER had a mechanic, dealer, or anyone call me on the phone to follow up on their service. Yes, I've had the 3rd party independent survey companies call and ask about my service - with about as much enthusiasm
Now let's see how this strategy is working out for our two competitors. Hmm, the dealership is still knocking on the government's door asking for a handout and the garage has people standing in line to do business with them. I wonder which strategy is working best?
Takeaways You Can Implement In Your Business:
Truly Honor Your Customers and clients - and do it not only by your words - but more importantly by your actions.
Call Your Customers to see how "you" are doing. Don't call them (like most sales people do) to find out if they "need" anything. No, call them to follow up on your service. If your a dentist, call and ask how their new filling is doing. If you are an internet marketer, call and ask about the latest product or service they purchased. If you mow yards for a living, call and see if they are pleased with how their yard looks. Gut Check - if you don't want to call because you are afraid of the answers you might hear, get help soon! If not, you will soon be out of business! Important: Don't try to sell them anything on this call!
Sytematize and Prioritize Your Follow Up. Our local garage owner has a booming business. Without systems in place that help to prioritize and automate some of the follow up, it would not happen. I assure you that the emails and the personal calls are not on a random basis - but are very strategically planned.
"Invest" In Your Customers. Give away free services (such as the wiper blades in our example). I love to give surprise bonuses to my clients and customers. This can be done for a small upfront cost, but it will pay huge dividends on the backend.
Follow Up with your Customers on a Schedule that is Right for Them. If I received an email every day from my garge owner, I would very quickly quit reading his emails. Likewise, if he called me daily, I would soon block his number from my phone. So, how do you know how often to contact your customers? Ask them!
Focus on the Lifetime Value of the Customer (LTV). If you are out to make a quick buck, your customer will sense that and soon be your competitor's new customer. By establishing effective follow up with your customers, you will be able to maximize your long term profit. Think "Customer For Life".
Gain your Customer's Trust. All of your follow up should be designed to build upon your customer's "Know, Like, & Trust" factor of you. Every contact I've had with my local garage owner has deepened my trust in him - which says a lot considering I never trust mechanics!
Yes, the big money really is in the follow up. If you'll excuse me, I need to make a few phone calls to my clients to see how I'm doing!
Upcoming Events!
48 Days To The Work You Love "Live" Workshop
Where: Brentwood Baptist Church, Brentwood, TN
Free Preview: April 14, 2009 6:30-8:30
Reinventing Your Business Webinar
Date:
March 19, 26, & April 2nd -- IN PROGRESS - New Class Soon!
Time: 12-1PM CST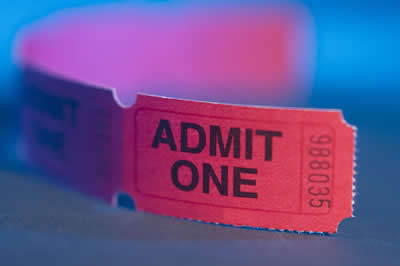 WIN BIG With Big Ticket Sales - 10 Week Course
Date: May 7 - July 9
Time: 3-4pm CST
Complete Details Coming Soon!
About Mike Estes & Born To Win
Mike is the President and Founder of Born To Win, LLC. Mike's core belief is that "We are all Born To Win" - but sometimes we need a little help.
That's why he founded Born To Win - to help others to not just win, but to WIN BIG in their business and personal lives.
Mike is a multi-million dollar sales producer and is passionate about helping small businesses excel at growing their bottom line. As a certified Total Integration consultant, Mike has both the expertise and world-class suite of tools to help you to take your business to heights that you only dreamed of.
A true kid at heart, Mike believes in having fun while pushing the limits. An example of this is his recent jump from the top of a telephone pole to a trapeze bar! Are you ready to win big? If so, contact Mike and the folks at Born To Win today via
email
or toll free at 877-YOU-WIN2.
Born To Win | 1515 Towne Park Lane | Franklin | TN | 37067